The good old fashioned marketing funnel doesn't have the relevance it used to.
I can't remember the last time that I saw an advertisement on TV or in a newspaper and then went into a store solely based off that ad and made a purchase. Today there are dozens of channels.
The traditional linear funnel is now a messy matrix.
There are many distribution platforms for content, dozens of networks and a kaleidoscope of multimedia doors to gain consumer attention.
Multiple points of discovery
Now the journey is one of multiple rabbit holes to discovery. It means marketers need to have the tools and skills to interpret millions of pieces of data, apply technology at scale and invoke artificial intelligence to get it just right.
That's why the data scientist has invaded the hallowed halls of the creative artists of advertising.
Gin and tonics are making room for potions of data and artificial intelligence (AI).
Intelligent marketing
During Dreamforce, I was able to sit down with Rob Begg, Vice President of Product Marketing for Social and Advertising Products, Salesforce, to explore the three key steps to achieve intelligent marketing. This was one of the main topics I was keen to explore at Dreamforce 2017.
Rob said organisations need to implement three core strategies if they want to grow and win in the fourth industrial revolution, where the scale of data and information needs decisions to be managed with technology that extends and amplifies what it means to be human.
Intelligent marketing is about knowing, engaging and then taking customers on a personal journey.
1. Know
How do you get to know your customer?
Customer information often sits somewhere inside a mountain of data or tucked away in excel spreadsheets. This includes data from email, messaging, social, clicks and the list goes on.
So how do you make sense of that?
One way that Salesforce's Marketing Cloud platform handles it is with their "DMP". That acronym stands for Data Management Platform. Rob outlined two if its core features:
Create complete data profiles – This allows you to capture all consumer data, reach your customers everywhere and segment your audience.
Discover new insights – AI allows you to segment intelligently at scale, time the customer journey and gain insights that drive results and improved ROI.
Knowing your customer is definitely an art but it is now becoming much more of a science.
Recommended for You
Webcast, January 11th: Everything CEOs & Startup Founders Need To Know About Technical Advisors, CTOs, Agencies, and Engineers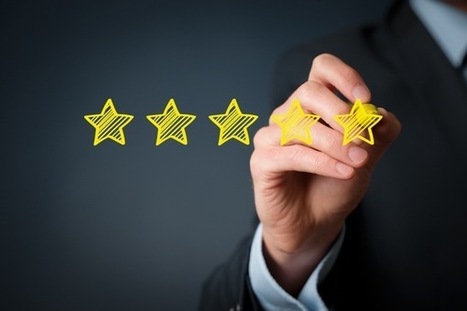 2. Engage
How do you engage your customer?
The funnel isn't the reality anymore. As a consumer you will go in and out of a relationship with a brand, and think about the brand between purchase cycles.
Dropping into their consciousness means using technology tools to send the right message at the right time and on the right device. Doing this manually is impossible.
The advertising options today are immense for brands and half of those channels didn't exist five years ago. Facebook audiences didn't exist, Snapchat wasn't heard of and Periscope was something for submarines.
With so many opportunities and channels, it means that you need to use technology to manage the complex tasks and ensure a consistent experience across channels.
3. Personalise
Blunt force trauma with mass media marketing can get your potential customers attention and start the brand building awareness.
Once you have their attention the next steps require you to engage your prospects and customers and to make sure that this engagement is personalised. Clever marketers are creating micro segments by looking at past behaviour. Their number one goal should be to make it as personalised as possible.
You can take personalisation a step further with the help of a DMP (Data Management Platform). For example, using your social data you can find the social followers who engage with you the most. Your CRM (Customer Relationship Management) data might even show you that these followers have all made purchases in the past six months. By segmenting these members of your social audience, you can target them specifically on social media. You can use the DMP to to deliver personalised digital ads that align with the behaviors of these followers on social.
What happens when you personalise your marketing?
When you deliver personalised, relevant attention, there's a good chance your audience will continue to engage with your brand and share it more often and customers and prospects will be more open to sharing their data because of the enriched experience.
Final words
Today's marketer now has a range of tools and information from technology, data management and even AI at their disposal.
The mad men of Madison Avenue never saw it coming.
In a world where the path to purchase has become a complex matrix you need to become a marketing scientist.
Creating intelligent marketing is about knowing your customer, engaging with them at various points in their day to day lives, and personalising your offers to them. This was one of the best lessons I took away from this year's Dreamforce, but there were many more insights to be had.
Read more at https://www.business2community.com/marketing/old-marketing-funnel-broken-01977382